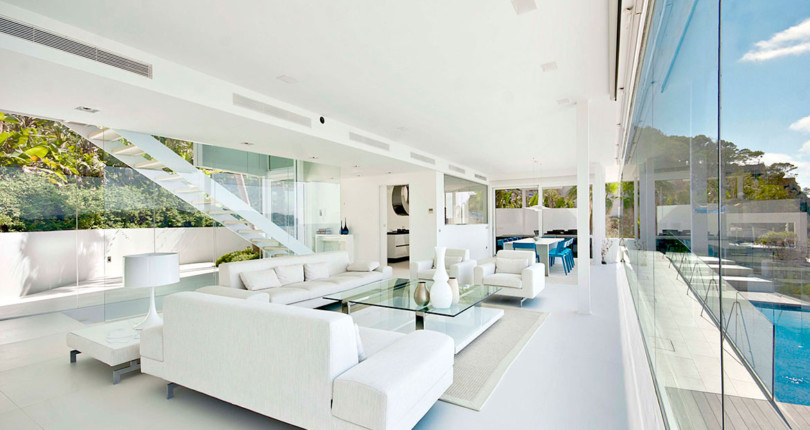 Everyone wants to live in Vancouver. Why wouldn't they? It's one of the most desirable places to reside in the world, where you can enjoy the best of both worlds; basking on beaches in the summer and hitting up the local snow-covered mountains in the winter. It's easy to see why the demand for property in Vancouver is high, and why real estate continues to be a hot commodity, both for business and residential properties. It's a complex topic when you don't know what to look out for or what lies ahead in the BC Budget this coming February. And for this reason, you could find things easier with a little help from of a specialist in the area. Someone who has your best investment and business interests at heart. That's where partnering with a professional firm comes in. Vancouver-based accounting and advisory firm Manning Elliott LLP is home to a wealth of qualified professional advisors who can help you to make intelligent real estate investment decisions when buying and selling properties, whether you're a first-time home buyer, a developer, investor, or a broker. With that in mind, Daily Hive sat down with Adam Denny, CPA, CA, real estate market specialist at the firm, to find out what he thinks the 2018 BC Budget has in store for the market.
Pricing
As a real estate expert, Denny noted that it's going to be hard to tell if pricing in the market will be affected by the BC Budget, but that interest rates may continue to rise. "The more significant impact might be felt by the new federal laws that have come in with respect to mortgages as mortgage rules have been tightened. Aligned with that, there has been, and may continue to be an increase in interest rates, which may result in a softening of prices, and maybe a decline." Denny stated that this is reflective of federal measures and because the BC Government "hasn't announced specifically how they're going to deal with affordable housing, outside of what they had in their election platform."
First-time home buyers
The desire is that first-time homebuyers "will be helped" in the BC Budget. "The Liberals brought out the BC Home Owner Mortgage and Equity Partnership policy which was critiqued quite heavily and focused on additional lending for new home buyers." According to Denny, the thought was that "between a mixture of prices being increased on the presumption that people had a bigger down payment, and also increasing leverage of first-time home buyers, many outcomes were deemed less than desirable." However, he stated that at this point, "the NDP hasn't actually come up with an alternative plan apart from saying that they're looking to review that program."
Foreign buyers
In 2016, Christy Clark introduced a 15% property transfer tax for foreign buyers of real estate in Metro Vancouver. And this may be extended to other areas, or even made to become province-wide following the BC Budget, according to Denny. He noted that due to the impact foreign buyers "have currently, and have had over the last period of time," in order for first-time home buyers and full-time residents of Canada to benefit from the budget, "the political motivation is that it's probably going to be at the cost of foreign buyers." In terms of the election manifestos, he stated: "There was certainly an indication of how the government may go about trying to rectify that discrepancy."
Discrepancies could continue
"You've got people who are sitting on huge amounts of equity in their homes (those who are home owners), then younger generations of professionals and employees to afford housing and associated skills drain, and then affordable housing is provided for those who rely on social support in the Lower Mainland. It's an incredibly complex area and the political landscape is going to make it very tricky to institute significant change that's going to change the market, in my opinion." Denny believes that there's going to be a "continued discrepancy" and that Vancouver's real estate is going to "continue to be incredibly expensive." "Keep an eye out for the February budget because that's when significant changes are going to be announced. Hopefully, there will be an impact on pricing as it's probably the biggest topic that's going to be addressed in the budget," he concluded. Navigating the real estate road ahead can be much easier if you sit down with an experienced representative from an external business advisory firm like Manning Elliott LLP. Manning Elliott LLP is one of the province's largest independent regional accounting and business advisory firms with offices in downtown Vancouver (604-714-3600), Abbotsford (1-604-557-5750), and Surrey (604-538-1611). The firm has been around for more than 65 years and employs over 180 professionals and staff. For more information visit Manning Elliott LLP. Or if you have questions, email Adam Denny at adenny@manningelliott.com.