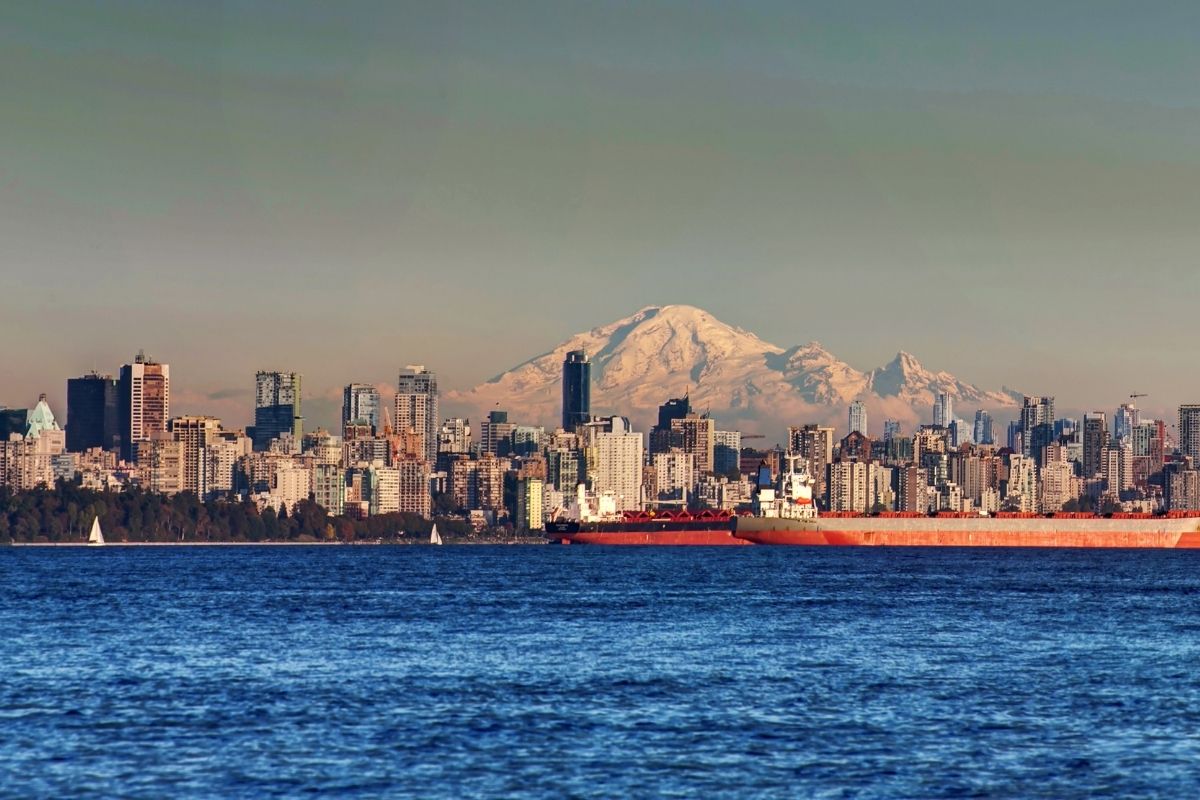 Vancouver. Real. Estate. Three words that are always the topic of conversation. It's true that in markets as crazy as this one currently Warren and I rarely get to eat lunch – let alone rest. But we love it! Does that make us sick?
Many of us are going through big transitions this year. New career paths, new families, additional furry friends, new homes and even new cities. Maybe you're already on your path (congrats) or maybe you're toying with the idea of change. And that's so exciting. Some transitions around moving can be stressful. We have clients that come to us paralyzed with fear of selling and not being able to buy. Or being perfectionists, they are waiting for the exact time to feel 100% ready. Sometimes you just have to have faith and reach out to those who can help get you started. It begins with receiving good information and sage advice. Then it's just one step at a time.
If you're a Seller in this market you can bet your bottom dollar that if your sale is handled properly from start to finish you'll be receiving multiple bids on your property. And, when handled with expertise you will not be leaving any money on the table.
If you're a Buyer there's a good chance you've written at least a few offers, gotten rejected, and had to regroup before finally being successful – unless you're our client, MT, who as a first-time buyer, wrote his very first offer, competed in multiples and WON! And there's our other clients SB & BB, who wrote their first offer with us last night, in competition again… and WON! Notice a trend here? What makes them winners first go-round? It's all in how we educate and lead them into battle! *cue the war horns* If you or someone you know needs to get in "fighting shape" we have a video series on youtube on how to write a compelling offer and we'll be updating it to include how to win in multiple offers. For now, just ask us!
A question we are constantly being asked is: "How long will this last?!"
Well, the answer is simple – it depends.
First, let's talk mortgage rates. Fixed rates are increasing. The expected increase is approximately 0.25%. This means that for every $100,000 borrowed you can expect an increase of approximately $12/ month. Meaning, a mortgage loan of $500,000 will cost an additional $60/ month and a mortgage of $1,000,000 will increase to an additional $120/ month.
Variable mortgage rates will currently remain unaffected – The Bank of Canada has said there will be no increase for the time being. However, lenders are still within their right to increase their spread from Prime.
One might think this will have a slight cooling effect on the market, but with the limited supply of homes currently on the market we may not experience too much of a slow down over the next several months. Money is still incredibly cheap and people still need a safe place to live.
Further, immigration is expecting more than 60,000 new inhabitants to Metro Vancouver every year for the next 3 years (yes – Vancouver). We all need to live somewhere. Current supply cannot keep up with the current demand.
SHOW ME THE MONEY – VALUES ACROSS THE LOWER MAINLAND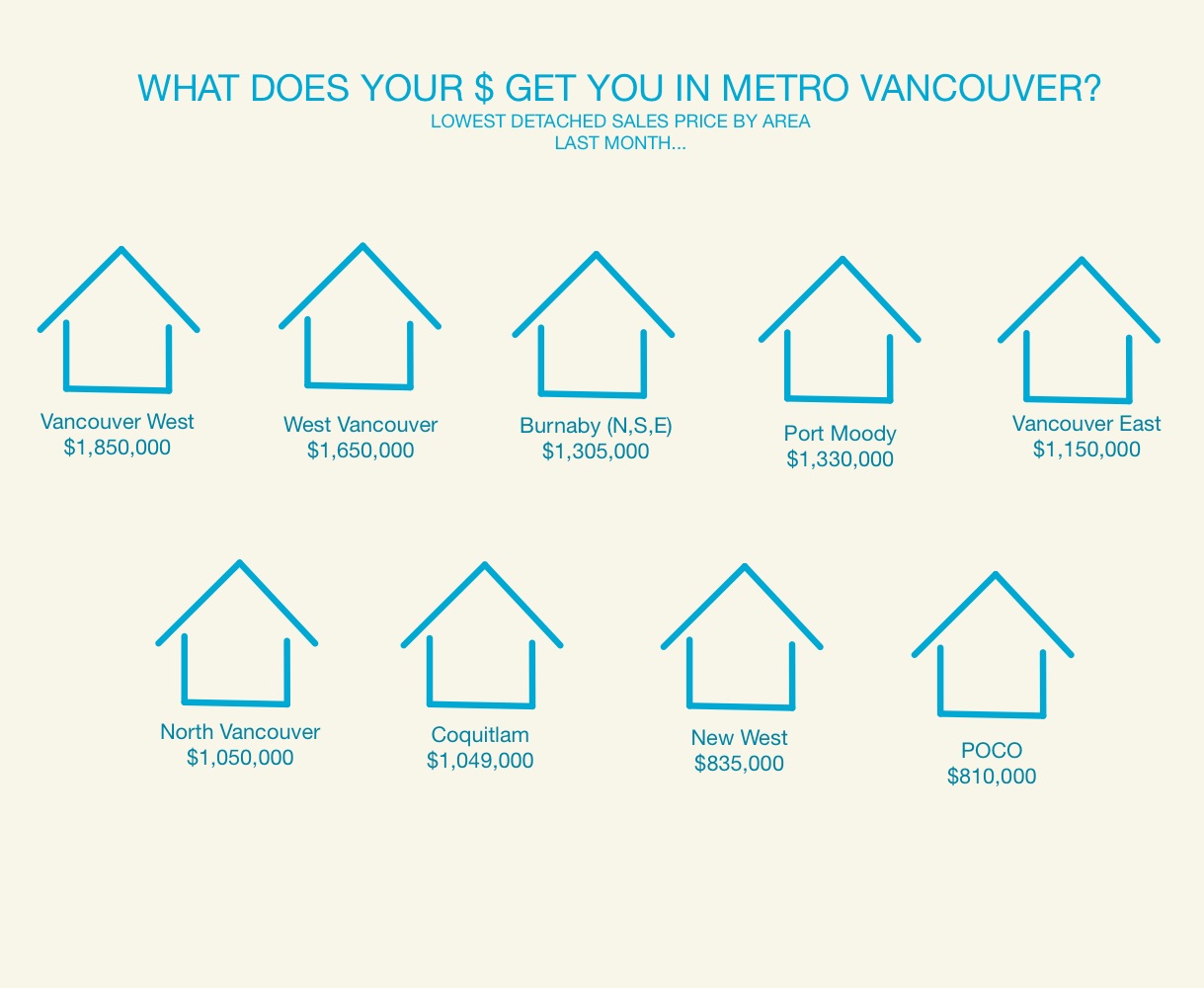 CLIENT SUCCESS STORY
We end this month's newsletter on a high note – emphasizing that success through real estate investing is achievable for everyone. You just need the right plan and the right guidance in order to achieve it.
Shout out to our Sellers that just sold their investment property in Burnaby for a new record price. V & T purchased this home in multiple offers with us in 2016 (another highly competitive market). At the time we beat 8 other purchasers to secure it. We were able to do so without sacrificing our due diligence. We moved quickly, researched the building early, and wrote a strong offer moving forward.
Fast forward to 2021 – this same property (in original condition) sold in multiple offers again and appreciated in value 49% with a return on an original investment of 248%. Yup that's right. This is but one of many client success stories that we will be sharing with you over the course of the year.
Bottom Line – Long-term real estate investments are a great way to build financial wealth. Which may seem impossible to achieve in a crazy market – but we assure you – it's possible. Get in touch with us to learn how.
We'd love to represent you. In the meantime – enjoy the weather – we can smell the blossoms of spring upon us.
Warren & Toni
@RealEstateWithRealPeople 604.617.0225 604.803.3783